Be promoted! Terrific! But now starts the challenge!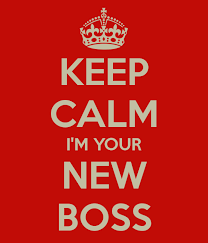 Internal promotion is the safest way for companies to have good managers, as decisions of recruiting internally are based on having already observed, at length, how the person behaves and acts. And the individual already knows the company as well as the job (to a certain extend at least), saving important on-boarding costs.
There are obviously less risks than recruiting a total stranger, whatever the guarantees taken during the recruitment process.
It's not risk-free, though.
You, like all newly promoted managers / directors, will have to change, without losing your identity.
"Do I still go lunch with the old crowd? Can I have a laugh at the coffee machine?",
"I have access to another level of information, but can't share it."
"There are rumors about why I got the job."
These and many similar issues add to the inherent difficulties of going outside your comfort zone and raising your game to match expectations … or being accepted in your new circle of peers who have all known you when you were 'little'.
Changing is good, it is one of the definition of being alive; but it's not easy.
It is not always possible to be supported on this by your management who might not:
be present or available,
be able to help having never themselves faced that challenge,
consider it's their role…
We continuously help people in your situation, so they understand what is the essence of their personality at work and how to express it.
Do you need to change your communication? Do you need to go talk to your ex and/or new peers and explain who is this 'new you'? Do you need to change the way you dress, the way you hold yourself? …
Contact us, we will talk about it.
Written by Franck TOURTOIS.
https://www.acmentoring.com/wp-content/uploads/2017/10/Keep-calm-I-am-your-new-boss.png
243
208
Cyril Ogee
http://www.acmentoring.com/wp-content/uploads/2019/07/logo-noir-ac-mentoring-357x76-300x64.png
Cyril Ogee
2017-10-30 19:48:28
2019-08-16 16:13:36
Be promoted! Terrific! But now starts the challenge!