Reverse mentoring: is it really a good idea?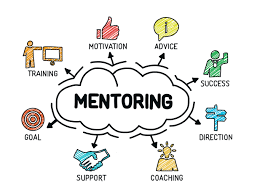 Reverse Mentoring has been a much-talked subject for the last two years. Mostly when the subject is how to make generations cooperate within companies, as it appears obvious that 'digital natives' can teach a thing or two to their older managers. And this could be useful in our VUCA world (Volatile, Uncertain, Complex & Ambiguous).
One of the interesting examples is probably the under-35 years old 'Shadow Comex' implemented by Accor, the hospitality mega-corp (Accor Hotel Group launched a shadow executive committee).
Why stop there?
AC Mentoring performs each year several dozens highly qualitative assessment centers for Managers & Executives. Their goal is to answer our client specific questions, like: is Mr X managing his priorities well? How does Mrs Y develop her collaborators?… so they can decide on a recruitment or promotion.
To do so, we have to map all the strengths, potentials, limits & blockers of said individuals. Among the strengths are some skills, knowledge and competences.
Often this body of information is overlooked because what matters most is the comparison on 5 or 6 items (in majority attitudes and behaviors) vs an ideal job description or a second individual.
How could we put to use these skills and competences which, being strengths, are mastered by these individuals, so they would not be lost to the company?
Here's an idea: let us assess all the voluntary managers in your company and pour the results of our mapping of their skills, competences and knowledges into some internal exchange social network? Would it not be more efficient – not to mention generate savings – than so many external trainings, which are often not completely adapted to your company?
We're seeing it already: "I am the Head of Accounting, but you don't know I'm also a NLP Master Practitioner… I could help you develop your communication skills" and so on.
Written by Franck TOURTOIS.
https://www.acmentoring.com/wp-content/uploads/2017/10/Mentoring-drawing.png
196
257
Cyril Ogee
http://www.acmentoring.com/wp-content/uploads/2019/07/logo-noir-ac-mentoring-357x76-300x64.png
Cyril Ogee
2017-10-30 19:17:03
2019-08-16 16:13:45
Reverse mentoring: is it really a good idea?