Will she succeed as a new leader?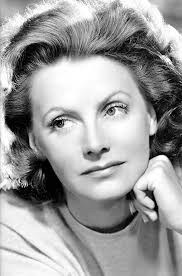 Greta joined the company three years ago, after completing a MBA specialized in Digital Marketing and Business in Paris at EDH Group School. She entirely digitalized the business unit marketing approach. She launched a new interactive and responsive state-of-the-art website, a new App for frequent users, a social media policy – Facebook page + Twitter + Instagram daily news managed by a community manager – as well as a brand new Messenger automated newsfeed Chatbot. Bob, the operations director is very happy with Greta, a very skilled expert in digital.
But how can he keep her on board?
Greta is also very good at managing, pushing his small team to work hard but with a lot of fun, having them collaborating and crossing their expertise in computing (Java Script, HTML, PHP, MySQL), Search Engine Management (SEM), Content Management (CMS) and Design Thinking (UXD), using Agile and Scrum sprint methods.
Lastly, Greta went through his yearly assessment meeting with Bob.
She said he would like to climb the ladder and become the new Chief Digital Officer i.e. CDO, not only for the business unit, but for the whole company. That means, leading both IT department and marketing, and jumping from 5 to 17 people to manage. A real challenge!
Upon closing the meeting Greta mentioned she has been called a few times lately by head-hunters and that companies would look more than happy to appoint her as their new CDO…
That said, the current head of information systems is not really a manager, and mainly takes care of IT networks and technical support, and marketing is pretty old school and depends on the Vice-President of HR & Communication, which is not really more appropriate.
This is why, at last executive committee, the board decided to appoint Greta as the new CDO! It is a bet, but they couldn't afford to loose their new digital asset!
Bob is on charge of coaching her in his new position, and to give her all the assistance she might need to succeed. And she certainly will need the help, with several men team members both in IT and marketing waiting for such a promotion, and being upset by Greta's appointment! Besides, the teams will not report directly to the VP anymore…which was giving them a lot of freedom… and some status…
And we can expect some hard reactions from a few opinion leaders…
That's where our job starts!
Bob asked us to follow Greta for a period of 16 weeks, in order to make sure she gets all the good managing tips from us, alongside with an on-boarding management program.
This program starts with one day of Assessment center in our office and then one day shadowing in real life.  And there will be at least 2 more.
Then, we proceed along a 9-item path:
Who are You? (management pie, situational pie, alignment plan),
Astonishment report and experience map (SWOT, proposals, guidelines and objectives),
Taking control (Eisenhower matrix, management input/output),
Make it happen (empowerment, delegating, challenging),
Know your team (C&C approach, Position Matrix, Wheel of Time, blindspots),
Being a coach (Output vs abilities, short projects, KPIs, …),
Meetings (WTOM, Bi-monthly Coaching meetings, QTWM, Dreaming sessions…),
Mapping of the main interfaces and how to interact (When/How/What, Management Up, Reporting system),
Posture & Communication (PCC, consistency, NVC…).
… throughout 15 Face-to-Face sessions:
5 are pure mentoring and deal with the concepts and tools to assimilate to reach efficiency:
leadership and empowerment (envision, engage, energize, enable, execute),
efficient meetings (follow up of outputs, tactical meeting, strategy),
non-violent communication (observation, feelings, needs, request),
building team-members objectives and targets,
continuously appraising and coaching team-members.
10 are more classic coaching:
mirroring effect approach,
finding her own way to implement change.
During the program there will be at least 2 more shadowing moments, to be sure progress are made and to potentially correct issues the program in itself might have created.
Of course, we are always available for support by Skype, telephone or e-mail, to be sure Greta has all the support needed, especially in tough moments like organisation changes, big announcements, even some more political power-plays…
After the mentoring period is over, Greta can fly alone and has enough self-confidence to be a great leader.
Our last action being the debrief of Bob so he can tutor Greta if/when necessary.
Written by Cyril OGEE.
https://www.acmentoring.com/wp-content/uploads/2017/10/Greta-Garbo-2.jpeg
276
182
Cyril Ogee
http://www.acmentoring.com/wp-content/uploads/2019/07/logo-noir-ac-mentoring-357x76-300x64.png
Cyril Ogee
2017-10-21 15:56:10
2019-08-16 16:13:55
Will she succeed as a new leader?