Liberation management: a must do?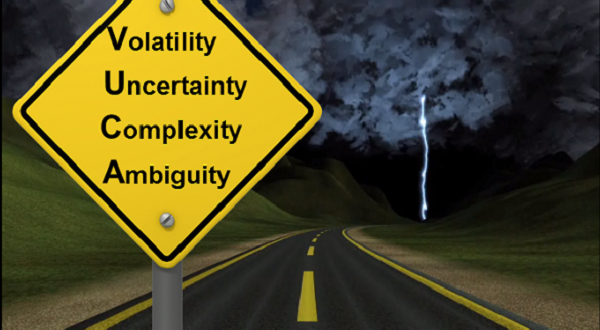 With huge changes coming with the digital revolution, we see managers wondering what to do and asking themselves if they shouldn't switch to a new way of managing their employees. Especially when they still work in a hierarchal model, as they know that digital revolution is a real game changer.
Indeed, the world has become VUCA (acronym for volatility, uncertainty, complexity and ambiguity), which means that nobody is smart enough to anticipate the next market evolution, due to technological disruptions. Each individual in the organization must then collaborate with other experts to experiment "test and learn" methods for creating new concepts allowing quick failure that will lead to the next generation of products or services.
Thus, organizations based on old fashioned management style explaining "how to do a job" will soon be replaced with new models with autonomous employees asking themselves "why I am doing this task?". This will drastically improve the customer journey, and eventually the success of the company.
These top-down decision-making pyramidal organizations need to be updated to face the new challenges of the digital technology: smartphones allowing ATAWAD (anytime, anywhere, any device), social networks being the new customer and employee's voice, internet of things (soon "of everything") delivering every day more cloud based big data, artificial intelligence and machine learning giving new powerful insights – and last but not least – robotics, which will soon turns into collaborative robots being part of a team.
As a matter of fact, we should even include quite quickly – in a few years from now – artificial intelligence and robotics in his HR strategy: what a change!
You can read books giving successful examples of "liberation management", several authors such as:
Isaac GETZ and Brian CARNEY and their best seller book "Freedom Inc.",
Frédéric LALOUX with his well known "Reinventing Organizations",
Brian ROBERTSON with  the famous "Holacracy",
Kazuo INAMORI with "Amoeba Management",
Aaron DIGNAN & Adam PISONI also created the "Responsive Organizations" movement. All this new models show that employees need now to understand why they are acting in order to be really engaged, have impact thanks to creativity and thus create value.
The Maslow pyramid is being inverted… Many companies have understood that they had to implement lean and agile project management methods within their teams. Agile management using scrum iteration method and user experience design sprints is a management method for better efficiency and productivity. For sure "Doers" are becoming the new team leaders and the "NATOs" ("No Action Talk Only") kind of people disappear because they cannot hide the fact they do not contribute anymore! This improves drastically the working atmosphere as the hierarchy is limited and employees' responsibilities increase.
However, it is very difficult to have everybody on board, some people being afraid of taking more responsibilities, and some managers of loosing control or power. And we know where the problems will come from, as we know our staff…
Managers usually hire a coach to help the teams to be more autonomous, to get the managers empowering their teams instead of deciding everything.
With many efforts run, the manager altogether with the coach will be able to change the culture in the company, showing to people that they could really have an real and immediate impact on the future of the company.
Besides, we work on the managers' behavior to help them becoming more open minded and more positive. To transform them in such leaders, we will train them to adopt a "let it go" attitude, in order to have less control on their teams…and accept to own no expertise and to trust others, to handle situations with more calm and confidence in their team members. And to congratulate people when they fail once! What a change!
Written by Cyril OGEE
https://www.acmentoring.com/wp-content/uploads/2017/09/VUCA-from-klickhealth.com_.png
330
600
Cyril Ogee
http://www.acmentoring.com/wp-content/uploads/2019/07/logo-noir-ac-mentoring-357x76-300x64.png
Cyril Ogee
2017-09-23 16:40:16
2019-08-16 16:14:22
Liberation management: a must do?